The aim of Aalborg University's Open Access policy is to create free access (Open Access) to the university's research publications without any financial, legal, or technical limitations.

Open Access publishing
This is done in the following ways:
By parallel archiving in the university's repository Pure (Green Open Access), or
By using publishing channels dedicated to Open Access that in terms of prestige match other channels in the particular scientific field (Golden and Diamond Open Access)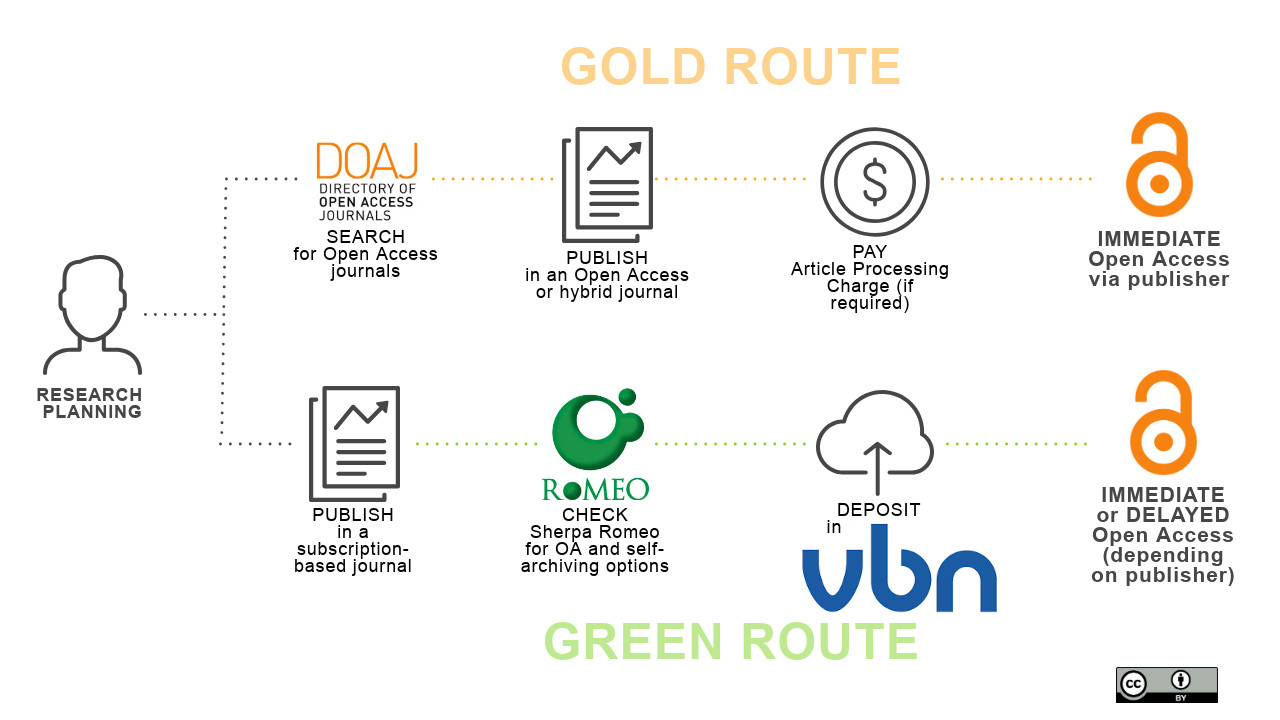 Open Access in Pure
Researchers at Aalborg University must either upload:
The accepted manuscript (Green Open Access: The peer-reviewed version of the article without the journal's layout, page numbers, volume and issue number) in Aalborg University's repository Pure.
When you register an article in Pure you will find Open Access guidance for the journal/publisher extracted from the database SHERPA/RoMEO. The guidance give you an overview of the possibilities for adding a full text version whether it is the:

Submitted version
Accepted version
Published version
There is also a link directly to SHERPA/RoMEO to see the complete policy of the journal/publisher.
You can set an embargo period directly in Pure and the document will be released as Open Acces when the embargo period has ended. The embargo period can be between 6-24 months depending on the self-archiving policy of the publisher. See list of links to publisher embargo periods.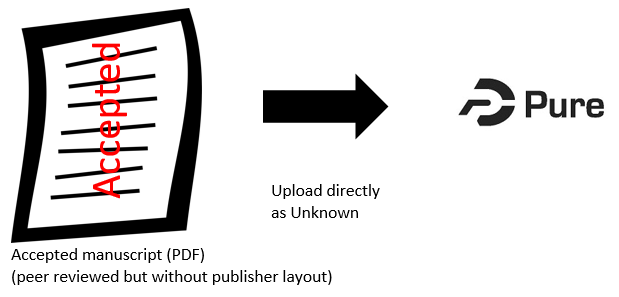 OR
The imprint version of your publication (only for publishing in Golden or Diamond Open Access journals where the publication can be read by all - even without subscription) in Aalborg University's repository Pure.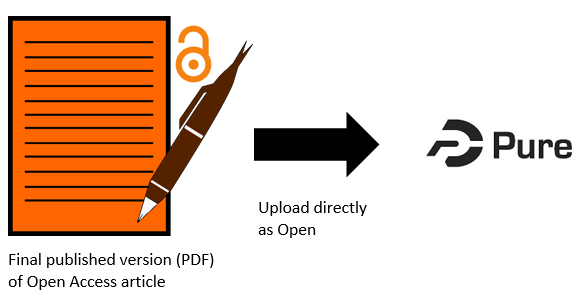 Support
The VBN Team is ready to guide you in issues regarding Open Access publishing. We also assist in relation to making your publications available as Open Access in Pure.